Rare daytime strike targets convoy carrying Iranian weapons near Syria-Iraq border; attack follows recent warning to Iran.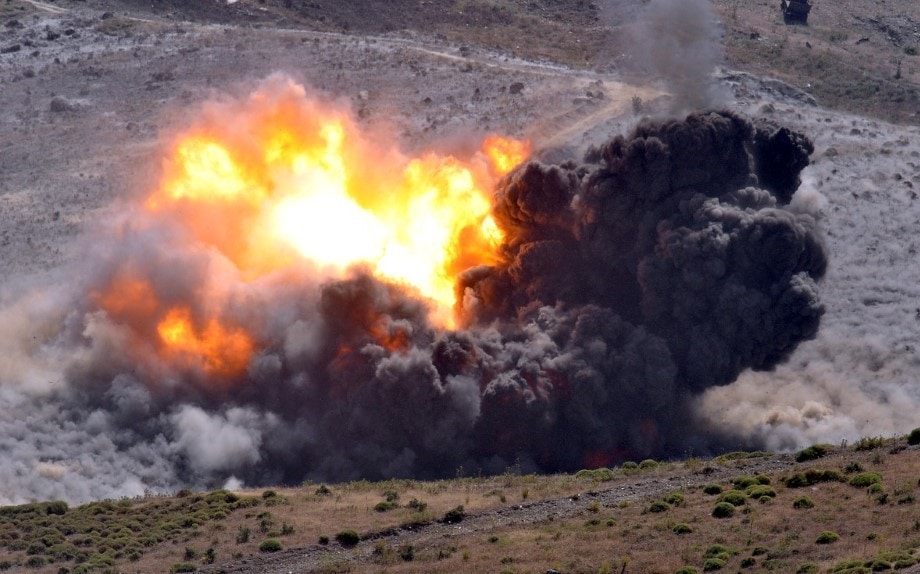 An Iranian weapons shipment was bombed Thursday in eastern Syria in a rare daytime strike. Details were sketchy after unidentified aircraft attacked a convey traveling near the Syrian border with Iraq.
The unusual time of the strike suggests great urgency in stopping the incoming arms from reaching their destination, military affairs reporter Alon Ben-David tweeted. The attack targeted a shipment of missile components, intelligence blog Intelli Times said.
Some sources said that Israel was behind the strike while others blamed the US-led coalition. According to several reports the attack was carried out by drones.
Initial rumors indicated that a high-ranking officer from Iran's Revolutionary Guards was killed in the bombing. However, there was no confirmation of this or of any other casualties.
Warning message to Iran
Just days ago, unidentified intelligence sources spoke to Alhurra TV about an alleged Israeli strike in eastern Syria in January. The officials said that the attack targeted a convoy delivering advanced weapons under the direction of senior Iranian officers.
The comments were an apparent signal to Iran that its forces and military equipment are not safe even far from the Israeli border, N12 News said.
The Israeli Air Force has been training in recent months for missions deep behind enemy lines, including attacks on arms convoys. The IDF is shifting its focus to eastern Syria, where Iran is setting up a large base of operations for a future conflict with Israel.
Reports in recent days indicate that Iran continues to ship weapons into the area, and that its militia forces are taking up new positions to evade Israeli strikes. Earlier, militiamen were said to hide heavy weapons, including missiles, in new locations that are harder to bomb.