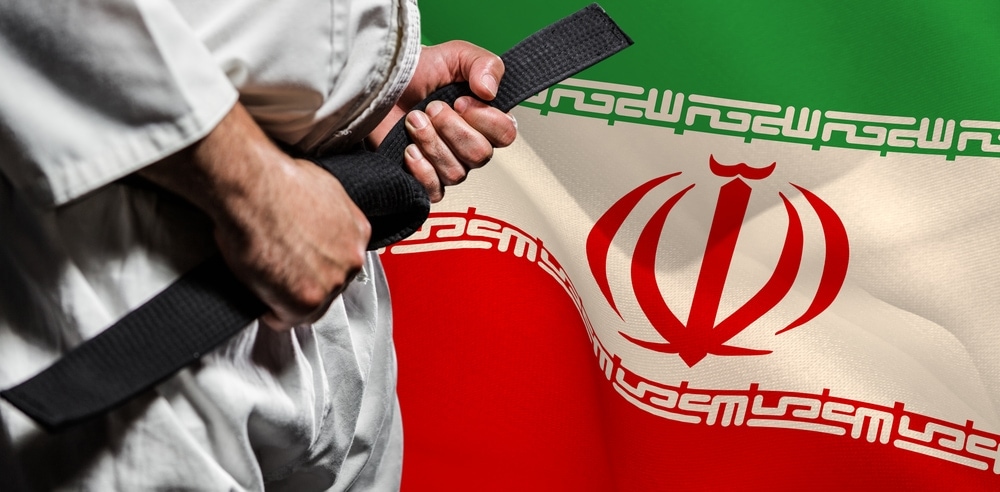 The International Judo Federation confirmed Tuesday its decision to bar Iran from international contests for boycotting Israel. Iran's conduct is a "gross violation" of the organization's principles, the Federation said in a statement.
The ruling follows revelations that Iran's Saeid Mollaei withdrew from the 2019 World Championship on the orders of Iranian officials. Iran refuses to permit its athletes to compete against Israelis.
The Judo Federation ruled that Iran cannot take part in any competitions and social activities. The organization will lift the suspension only after Iran provides "strong guarantees" that its athletes can compete against Israelis.
The Federation initially suspended Iran in September, but has now confirmed that the decision is "final." However, Iranian officials can appeal the latest ruling in the next 21 days.
Israel Lauds 'Brave' Ruling
Israel's Culture and Sport Minister Miri Regev praised the "brave decision" to suspend Iran. "I regret the heavy price that Iranian athletes will have to pay because of the Iranian regime's decisions," Regev said.
Regev urged Olympics officials to follow the Judo Federation's lead and keep politics out of sporting events. "Competitions should only be decided on the playing field," she said.
Mollaei left the Iranian team and went into hiding in Germany in September. He then revealed that he was forced to quit the World Championship as not to meet Israel's Sagi Muki in the finals.
Subsequently, Israel's Judo federation invited Mollaei to participate in the Tel Aviv Grand Prix competition in 2020.