Army takes steps to counter large-scale Iranian revenge attack on Israel; troops hold exercises on Gaza border in anticipation of escalation in violence.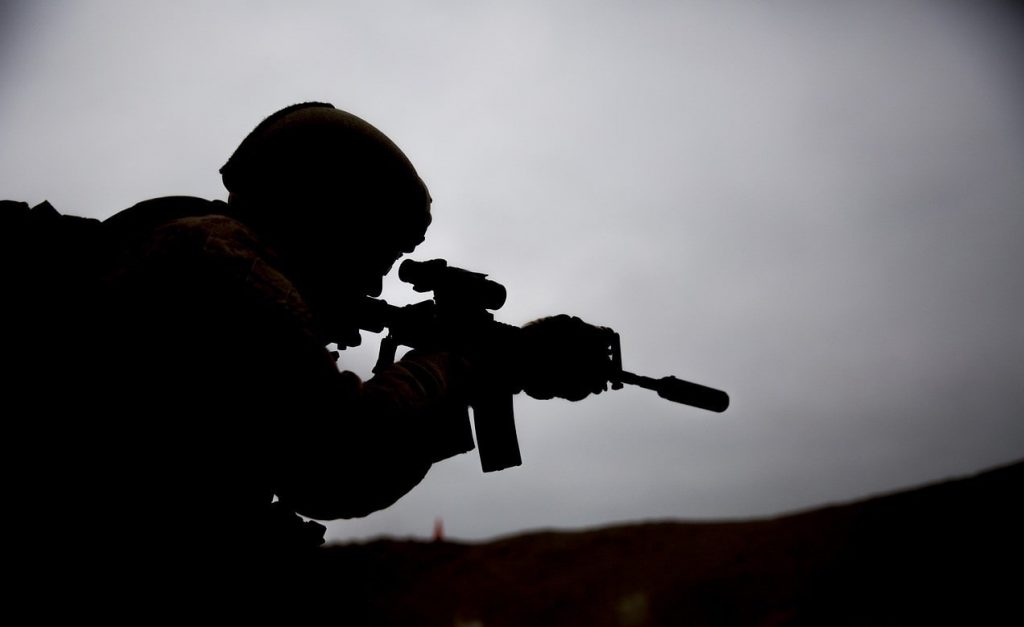 Defense officials estimates that Iran is set to retaliate for any future IDF strikes that kill Iranians in Syria. The army expects Iran to attack from Syrian or Lebanese territory, the Walla! website reported.
The threat is severe enough to prompt a series of defensive steps, the report said. As part of the deployment, the IDF made special purchases and held training sessions to counter a strike. Military officials expect that an Iranian assault will make use of cruise missiles and drones, similar to last year's attack on Saudi Arabia.
Security officials are also monitoring Iranian efforts to take over airports across Syria, Walla! reported. This will enable Iran to transfer weapons and fighters into the country without depending on the local regime. Notably, a surge in smuggling attempts will increase the chances of a direct Israeli strike on Iranian targets.
In recent days, elite IDF forces held several drills on Mount Hermon to simulate war operations in the north. Chief of Staff Aviv Kochavi inspected the exercises Sunday and reviewed the latest operational plans.
IDF Briefs Top Defense Committee
The IDF is also keeping a close watch on Gaza, as the security situation in the south heats up. Last night, terrorists fired a rocket into Israel for the first time in a while. Terror cells also resumed incendiary balloon attacks on southern Israel. The army's Gaza Division recently held exercises to prepare for violent incidents across the Gaza sector. 
The army estimates that escalation of Palestinian violence in the West Bank will provoke hostilities in Gaza as well, Maariv daily reported. The IDF is already preparing for a wave of Palestinian attacks in response to the expected annexation of West Bank land.
Israeli officials also estimate that Hamas could resort to violence over a delay in transferring Qatari funds into Gaza, Walla! said. The group is threatening that its people are set to resume unrest at the border and breach the security fence.
Meanwhile, the Knesset's Defense and Foreign Affairs Committee visited the Defense Ministry headquarters in Tel Aviv. During the session, senior IDF officers briefed committee members on the current threats and strategic environment.
Latest Posts:
In the coming weeks, the security situation on Israel's borders will become more volatile. Notably, a former senior official just warned that annexation could trigger a multi-front war "within weeks." Chuck Freilich, who served as deputy national security adviser, wrote in Haaretz that "Israel stands before one of the most difficult periods it has ever known."