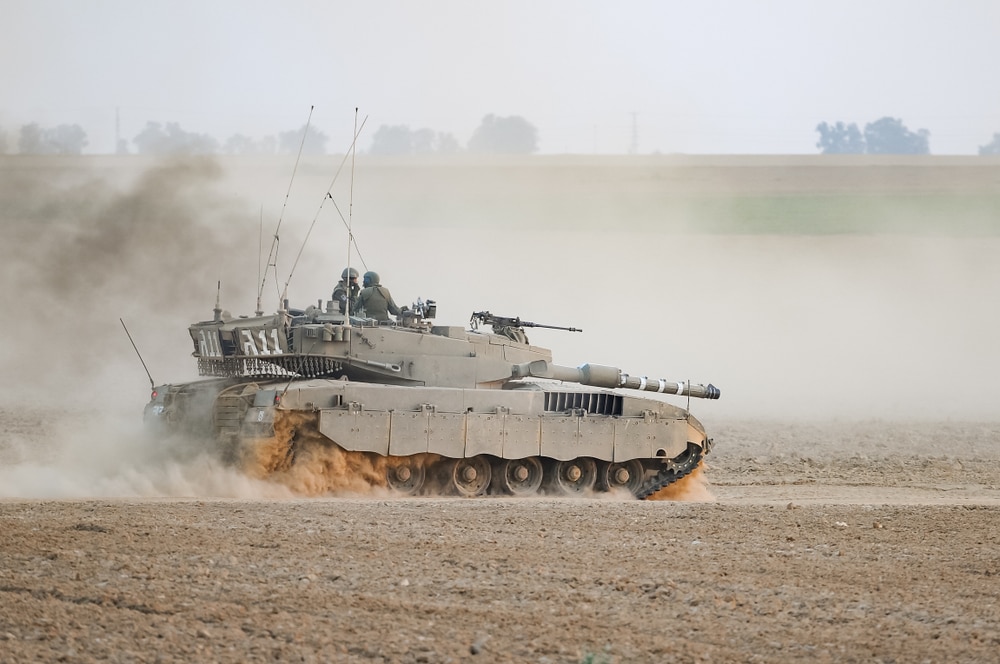 Israel is preparing for a showdown in Gaza and reinforcing its troops as Hamas plans to escalate the violence in the region.
The IDF is reinforcing the Gaza Division with tanks, snipers and infantry forces ahead of a border protest planned by Hamas on Wednesday, military journalist Nir Dvori reported.
The army also deployed additional Iron Dome air defense batteries in southern Israel and mobilized two special forces units to the area, Kan News said. Israel is also planning to create a security strip near the border fence and allow snipers to open fire earlier.
The IDF said that troops on the Gaza front are preparing for conflict and that action plans have been approved. The army warned that any attempts to carry out acts of terror will be met with force.
The cabinet has already approved extensive battle plans in Gaza in case of renewed fighting, Channel 13 reported.