New IDF red team to recruit only female soldiers, simulate Hezbollah and Hamas forces; meanwhile, elite battalion holds Lebanon war drill.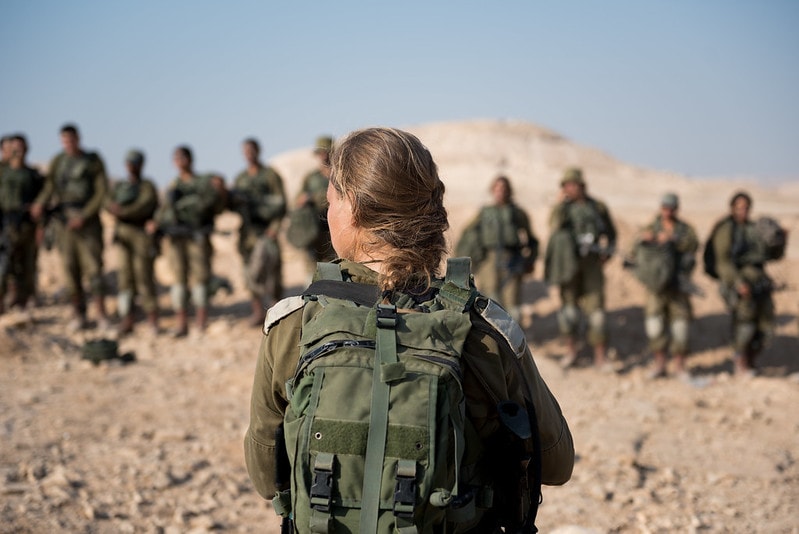 The IDF is upgrading its preparations for wars on Israel's northern and southern borders. After halting military drills due to the Coronavirus pandemic, the army resumed training exercises this week.
A battalion in the elite Nahal Brigade is holding a week-long drill to simulate a war with Hezbollah in Lebanon. The forces are using a wide range of weapons and equipment during the exercise, an IDF officer told Ma'ariv daily.
"The drill enables the battalion to train for hitting and destroying targets during combat against Hezbollah," he said.
Red team to imitate terrorists
The army is also setting up a unit to simulate enemy forces, with a focus on Hezbollah and Hamas. The red team will only recruit females and comprise about 100 highly trained soldiers. The new forces will wear distinctive uniforms with red ranks, the IDF said.
The red team will undergo specialized training to familiarize itself with Hezbollah and Hamas techniques, news website Ynet reported. The soldiers will learn the modus operandi of the terror groups and study intelligence information about them, the report said.
The elite female troops will aim to replicate the enemy's combat methods in varied landscapes, including underground tunnels and urban settings. The red team will also use the same rifles and anti-tank launchers common in Lebanon and Gaza to create a more authentic experience.
The new unit will prepare IDF combat forces to face diverse scenarios, Ynet said. These include enemy ambushes, raids, and being taken captive.
Is Iran planning attacks?
Meanwhile, Israel's security cabinet convened Thursday for an urgent meeting. This marked the first such session since January of this year. The agenda for the session was not publicized, but ministers were expected to discuss the recent strikes on Hezbollah and Iranian targets in Syria.
Notably, Maariv's military correspondent Tal Lev-Ram warned this week that Israel should prepare for revenge attacks, despite Iran's and Hezbollah's preoccupation with domestic troubles.
"The Iranians and Hezbollah have no intention to fold easily, and Israel's working assumption should be that the other side is already planning acts of retaliation," he wrote.