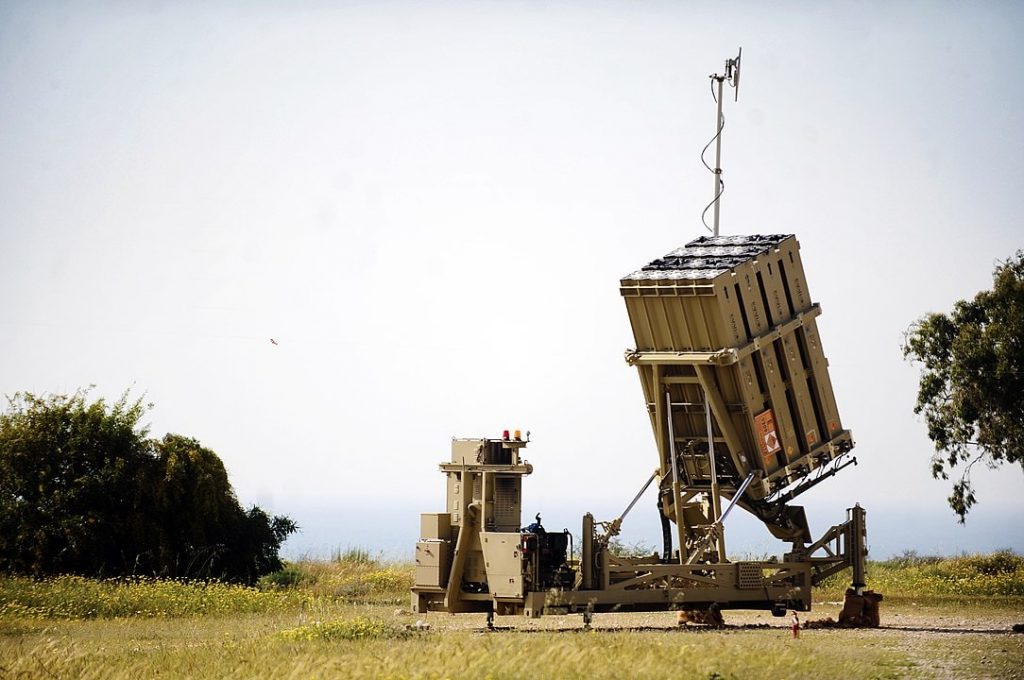 The need to rapidly rearm Iron Dome batteries became acute during the recent conflict in Gaza. In some cases, terror groups targeted Israeli towns with heavy barrages of dozens or 100+ rockets.
Despite the heavy workload, the IDF's air defenses continued to offer continuous protection and intercept incoming threats. But how was this done?  
Resupplying the batteries required a highly efficient logistical effort nationwide. To meet the challenge, the military developed a new system and perfected it during the latest war, the Air Force revealed in a recent article.
The IDF used special munitions centers to receive interceptor missiles from Israel's military industries and bundle them together for quick action. The containers were loaded on trucks that were immediately sent to replenish Iron Dome batteries after large barrages. The transport vehicles kept coming and going and were constantly on the move.
New insights during war
The complex operation was managed from a command center that constantly monitored the situation in the field and assigned tasks accordingly. Throughout the Gaza war, this extensive logistic enterprise worked 24 hours a day, with soldiers doing 12-hour shifts.
To meet the high demand, the military deployed numerous trucks and cranes to ensure constant supply of interceptors to prevent depleted batteries.
A day after the fighting started, the IDF modified the system based on insights from initial barrages to make it even more efficient. The procedure is highly complex as it requires tight coordination among different units and sites, a senior air defense officer said. Further details about the new mechanism remain classified.
Now that the war is over, air defense units will further upgrade the resupply protocols to prepare for future conflicts. Notably, Israel expects to face much heavier rocket barrages in a future war in Lebanon. In addition to Iron Dome, the IDF is planning to send elite forces into Lebanese territory to hunt and destroy Hezbollah rocket squads.