Security tightened at Jewish communities in Denmark and Belgium after Vienna terror attack; UK group issues alert as terrorism threat level raised.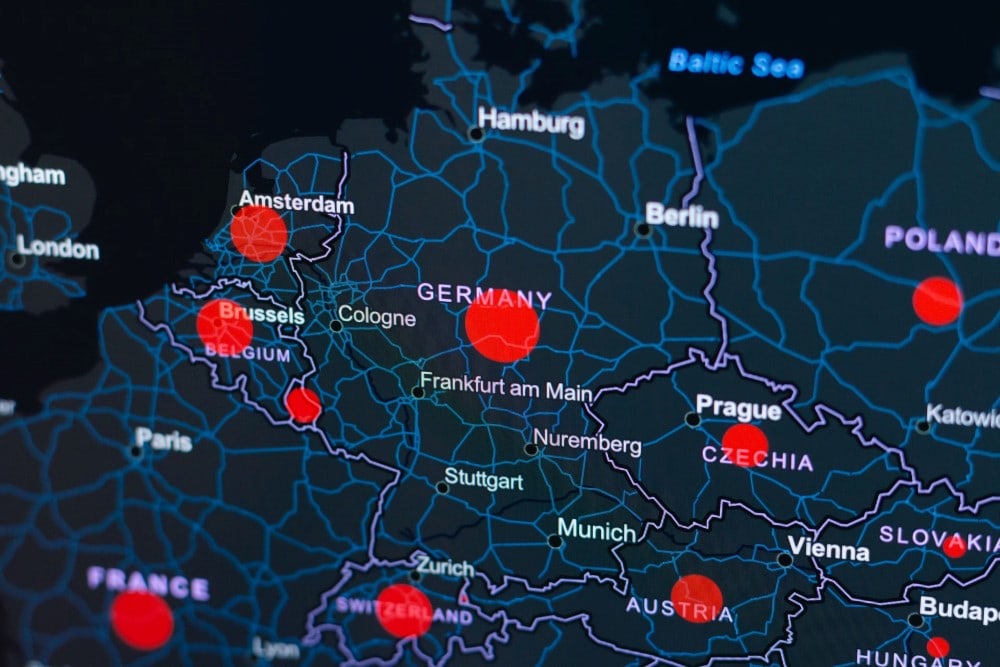 Jewish communities in Europe are on alert following the deadly shooting rampage in Vienna Monday evening. Officials have confirmed that the lone attacker was an Islamic State supporter.
The terrorist opened fire near the city's central synagogue and in nearby spots, killing four people and wounding more than 20 before he was shot to death. Authorities were not sure if he specifically targeted Jewish facilities but did not rule it out.
Israeli sources said that the gunman apparently approached the synagogue and fired at a policeman, Ynet reported. Two armed police officers are on guard at the site regularly and a kosher restaurant is located in the area, the report said.
Jews fear more attacks
In Belgium, authorities ordered tighter security around Jewish centers in Antwerp based on unspecified intelligence information. A spokesman for the Jewish community said that synagogues and cultural venues were closed and urged "extra vigilance."
In Denmark, police boosted security around synagogues in Copenhagen and sealed off nearby streets. Local authorities said that they are adding extra measures to the strict protections already in place.
In Britain, the Community Security Trust is monitoring the situation closely. The organization urged British Jews to "be alert, follow security measures and report suspicious activity." Meanwhile, the UK terror threat level was raised to "severe."
In Vienna, all synagogues, Jewish schools and kosher restaurants and shops will not open Tuesday, Ynet said. The Jewish community is in close contact with the police and Jews must remain indoors for now, local community leader Oskar Deutsch said.
Earlier, Jewish security officials urged Jews in Vienna to remove religious headgear as a safety precaution.
Israeli officials are also watching the events closely. Prime Minister Benjamin Netanyahu condemned the "brutal" Vienna terror attack and called for a united front to combat Islamist terrorism.
Terrorist inspired by ISIS
Austrian officials are calling the Vienna terror attack an Islamist assault. Authorities say that the gunman was an ISIS sympathizer. A local journalist tweeted that the attacker had Albanian roots and was known to the security services.
Police in Austria were initially searching for more attackers and working with neighboring countries for fear that terrorists plan to strike elsewhere. But officials later said that the shooter acted alone.
However, police forces arrested several suspects in connection with the attack.