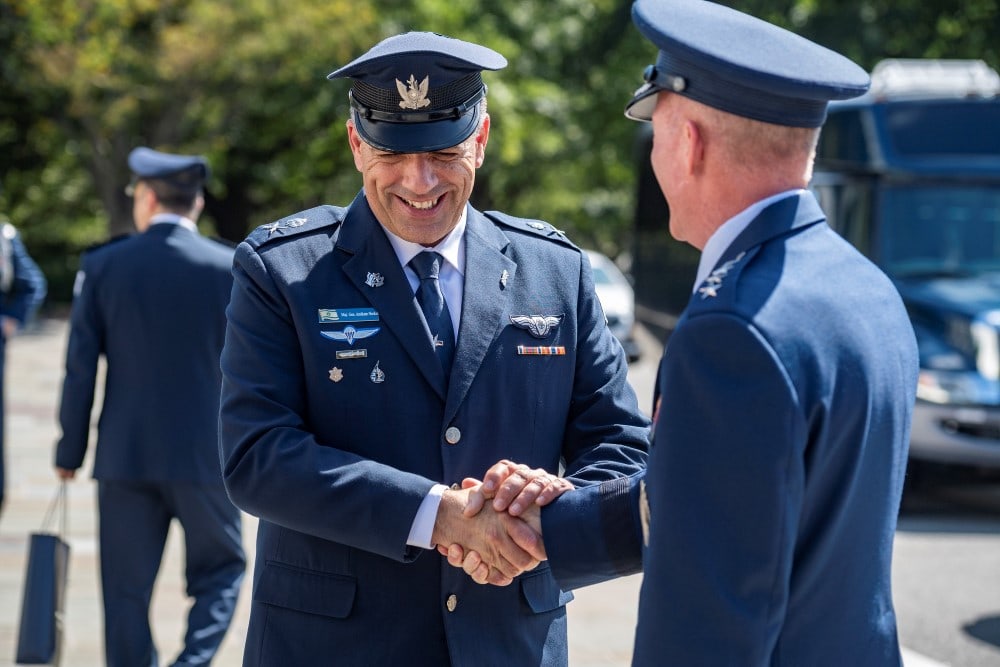 Air Force chief Amikam Norkin returned from a three-day visit to the US to advance the buildup of Israeli air power and capabilities. The trip followed recent strategic developments in the Middle East, the Air Force said without elaborating.
During the visit, Norkin met with senior commanders and defense companies that play a central role in bolstering Israel's operational abilities.
Notably, the IDF is currently engaged in intensive efforts to prepare for a potential attack against Iran, Ynet reported. The Air Force is expected to lead the assault and is now working to bolster its capacity to strike far beyond Israel's borders.
Israeli pilots will be holding training missions and flight drills as the IDF prepares to face Iran's upgraded air defenses, the report said.
The information was publicized as IDF chief Aviv Kochavi revealed that Israel is accelerating plans for a strike on Iran's nuclear program.