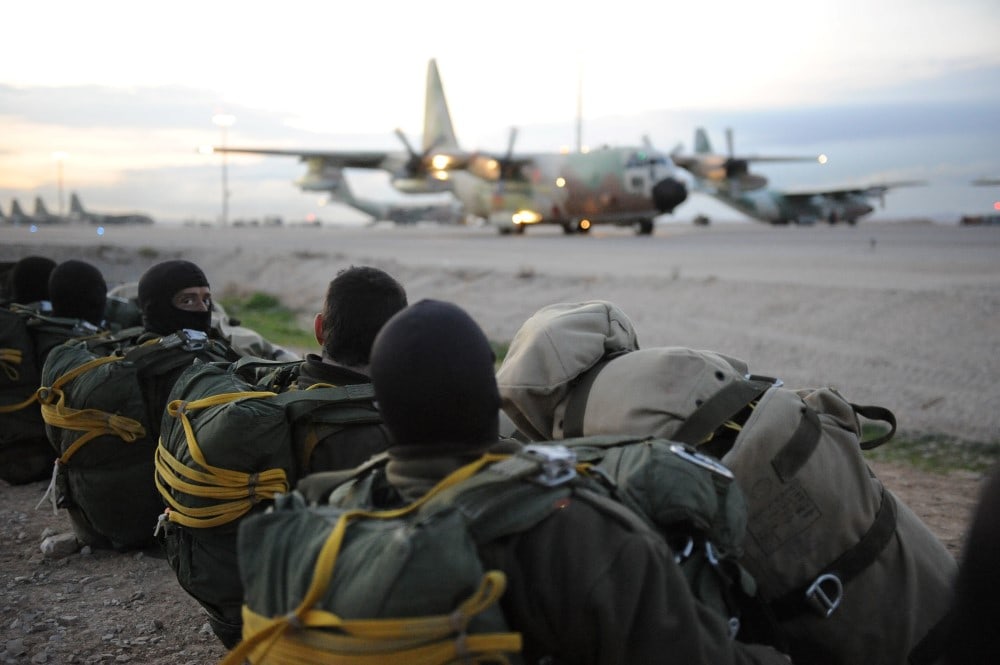 The IDF is capable of deploying military forces in Iran via the army's Frontal Landing Unit, a new report confirms.
The unit specializes in setting up improvised landing strips deep behind enemy lines, Israel Hayom reported, noting that IDF transport planes have a maximal range of 5,250 kilometers. This would enable the army to mobilize a large number of elite troops to Iran and back.
The distinctive unit works out of Nevatim airbase in southern Israel and mostly cooperates with heavy transport squadrons, the Air Force revealed earlier this year. Its mission is to arrange and operate front-line runways in unconventional locations and landscapes, including deserts and other challenging sites.
Members of the unit undergo a lengthy training process, including advanced combat techniques.
According to foreign reports, IDF commandos carried out operations in Syria and elsewhere in recent years, apparently facilitated by the army's frontal landing force. The unit may have also participated in smuggling Iran's nuclear archive out of the country, Israel Hayom hinted.
The unit trains for diverse scenarios but officers refused to provide any details about the Iranian front, as this info is highly classified. However, an IDF general said this week that the army is advancing preparations for a war against Iran.
This suggests that Israel could deploy special forces in Iranian territory during a pinpoint assault on nuclear facilities or as part of a wider conflict.