Turkey promotes Islamic anti-Israel views in schools while Erdogan dreams of making Jerusalem the capital of a Muslim caliphate.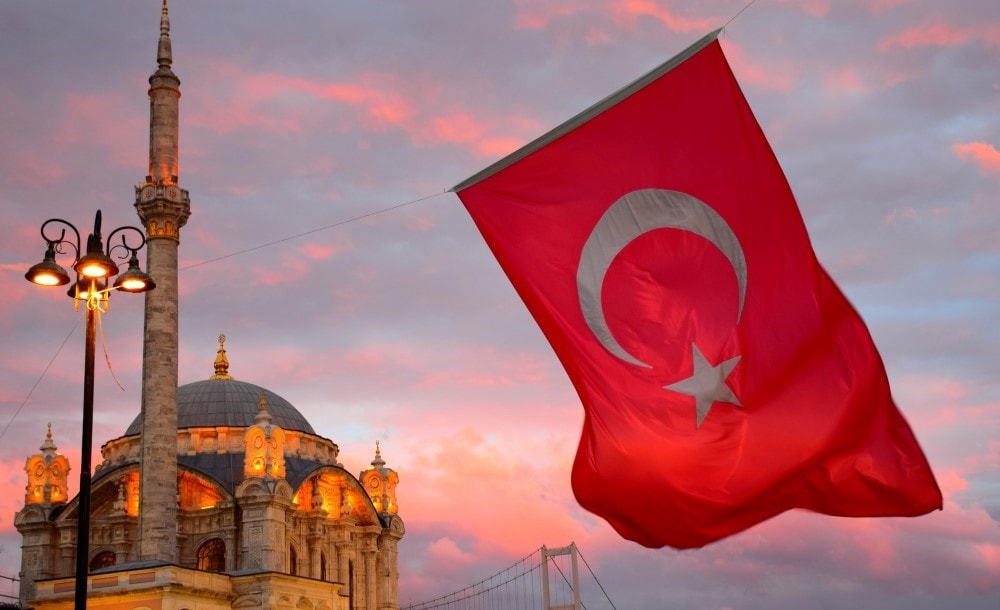 While Turkey seeks to improve its relations with Israel, Ankara continues to encourage hostility against the Jewish State. Such efforts often carry religious undertones and portray Israel as a rival of Islam.
In recent years, Turkey's school curriculum was revised and radicalized, says research institute IMPACT-se. The new materials demonize Israel and characterize Jews as "infidels," according to the organization's latest report.
School books encourage students to identify with the Palestinians, while presenting Turkey's role in the conflict in the context of protecting Muslims, the report says. Moreover, Israel is portrayed as a negative regional force in terms of its ethnic and religious structure.
More generally, the Turkish curriculum promotes and glorifies jihad and martyrdom, IMPACT-se says. The materials also emphasize the notion of Turkish world domination.
On a positive note, textbooks are respectful toward Jewish civilization and for the first time briefly mention the Holocaust, the study notes.
Turkey eyes Jerusalem
Meanwhile, Turkish President Recep Tayyip Erdogan recently renamed the Directorate of Religious Affairs as the Directorate of Jerusalem and Umrah [pilgrimage] Affairs.
The change is not merely cosmetic and highlights Erdogan's dream of a Muslim caliphate with Jerusalem as the capital, analyst Nadav Shragai says.
The Turkish leader sees himself as a current-day Ottoman sultan who is responsible for Jerusalem's fate under the banner of Islam, Shragai wrote. Moreover, Erdogan views Israeli sovereignty in its capital city as a "historic accident" that must be corrected, the article said.
Notably, Turkey invests great efforts in boosting its influence in Jerusalem and radicalizing the local Muslim population. Among other things, Ankara strongly promotes Islamic tourism and supports radical anti-Israel forces.
Turkey's approach to Israel and Jerusalem is part of an aggressive, neo-Ottoman worldview. Political expert Ian Bremmer warns that Erdogan will become even more belligerent and unpredictable, at home and abroad, as his vision is threatened by Turkey's growing economic problems.
While Israel wants to avoid open conflict with Erdogan it will continue to closely watch his maneuvers and remain vigilant. If he keeps on pursuing a radical religious path, the risk of an Israeli-Turkish clash will increase later this decade.