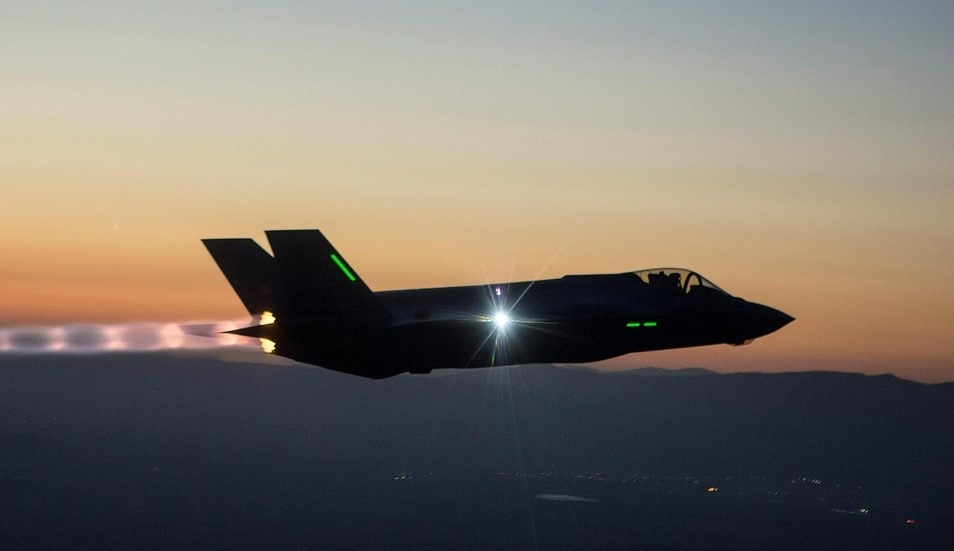 Israeli strikes targeted military assets linked to the Iran axis in the Damascus and Homs area and on the Syria-Lebanon border, local sources reported Thursday night.
Air Force jets reportedly carried out the bombing from Lebanese airspace, prompting authorities to divert flights away from Beirut's airport. Residents in Lebanon's capital recorded heavy aerial activity shortly before the attack.
The assault targeted the vicinity of the Damascus and Homs airports, and the Qalamoun Mountains on Lebanon's border with Syria. Missiles were fired at Hezbollah positions and arms depots, the Abu Saleh intelligence blog said. Other sources suggested that Iranian targets or militias were also hit.
Israeli warships took part in the operation, according to unconfirmed local reports. Syrian air defenses fired numerous missiles at incoming jets and munitions in an effort to thwart the attack.
The assault appeared to be a significant strike on Iranian assets in Syria, possibly in retaliation for Iran's hostile activity elsewhere in the Middle East, military reporter Or Heller tweeted.