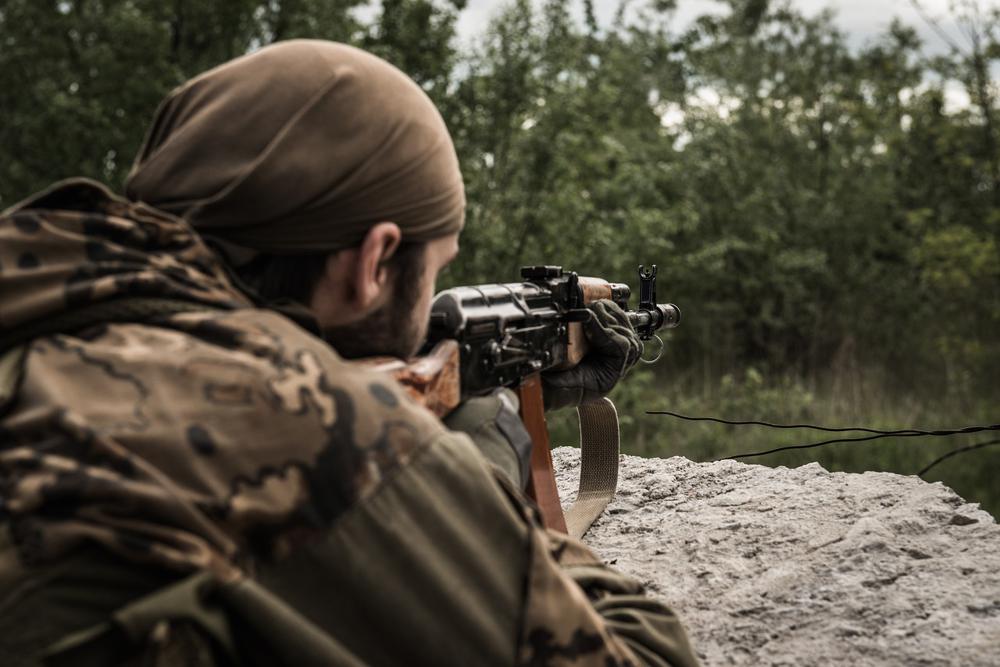 Israel is currently navigating a complex security landscape, with heightened concerns about a surge in Palestinian terrorism. The deadly terror wave already claimed 35 lives in 2023, compared to 31 fatalities in all of 2022.
The security forces are strategizing operations across the West Bank to neutralize current and emerging threats. IDF Radio reports that the security cabinet authorized the army to intensify targeted killings of terrorists, with a focus on the organizers of terror attacks.
A senior security official told Walla News that the IDF will need to launch a large-scale operation to seize weapons and arrest terror operatives. "Since the beginning of the year, hundreds of shooting attacks have been thwarted," the high-ranking source said. "Every day there are double-digit warnings of planned attacks. The IDF continues to make arrests every night."
The security services thwarted over 350 shooting attacks this year, Ynet reports. Intelligence information indicates a widespread presence of hidden weapons in Palestinian homes, with terrorists now better armed and more daring than before.
Eyes on Hebron
Updated intel reports suggest that terrorists are equipped with an extensive range of weapons and are adopting more aggressive tactics. Their renewed strategy of targeting Israelis traveling on West Bank roads is worrying defense officials, Ynet says.
Such deadly drive-by shootings are more difficult to counter and require more challenging manhunts to capture or eliminate the attackers, the report said.
In parallel, terror cells intensified efforts to build bombs for targeting both soldiers and civilians. Israeli forces uncovered several explosive labs in recent raids and blew up numerous explosive devices.
Most terror incidents so far concentrated around the northern West Bank towns of Jenin and Nablus, where armed terror factions established a strong presence. However, concerns are rising about growing terror activity emerging from Hebron, a Hamas stronghold.
This development could further escalate the security situation and require significant military mobilization of reserve forces, Ynet reported.
PM Netanyahu and Defense Minister Gallant have pointed to Iran as a primary force behind the uptick in terror. Speaking at the site of a recent attack, Netanyahu emphasized Iran's alleged involvement in instigating and funding terror activities.
New rocket threat emerges
Hamas and Islamic Jihad are actively working with Iranian support to escalate the terror threat and expand arms caches and operational networks. Intel info suggests that a pivotal meeting between Palestinian terror chiefs and Iran's Supreme Leader Ayatollah Khamenei in June further solidified this strategy.
While heavily armed terror gangs are building up their arsenal of guns and explosives, Jenin is emerging as a focal point for rocket production. Terrorists in the West Bank attempted to launch seven primitive rockets in recent weeks, the Jerusalem Center reports.
The rockets fired so far failed to cause any harm as terrorists work to test and improve their capabilities. However, there are tangible concerns about Hamas' intent to transfer advanced rocket technology from Gaza to the West Bank to amplify the threat.
The recent rocket launches prompted a reassessment by the security services, the report adds. The prevailing sentiment among defense officials is clear: West Bank terror centers must not evolve into rocket-launching hubs similar to Gaza.
For now, there is no end in sight to the current terror wave. While diplomatic initiatives aim to defuse the situation, the Israeli-Palestinian conflict stands on the brink of its most significant escalation in two decades.