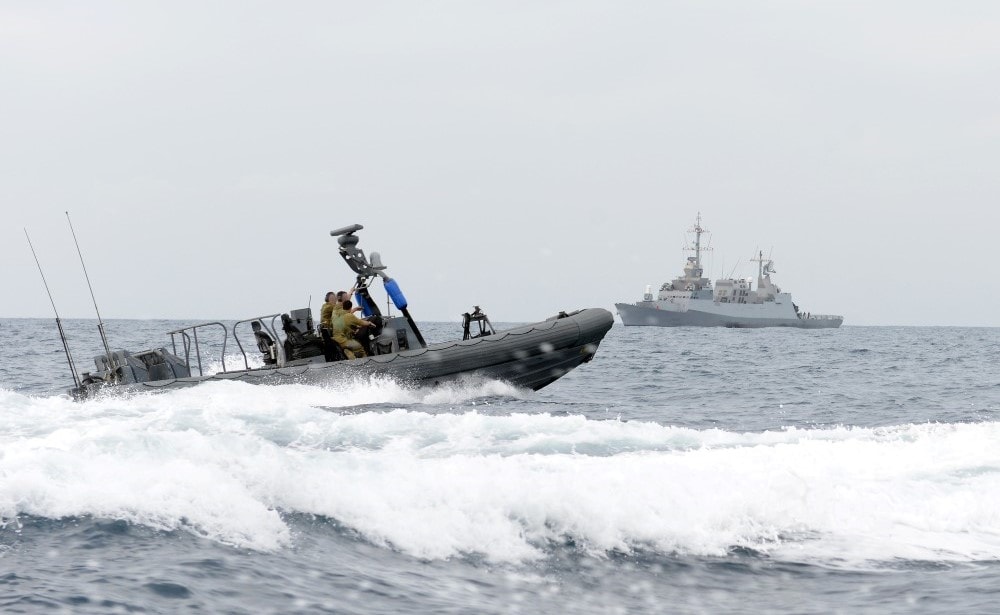 The Israeli Navy launched a surprise drill Monday morning on multiple fronts. The large scope of the exercise appears to simulate scenarios expected in a broad regional war.
Intensive movements of vessels and naval maneuvers will be executed at ports and shores across the country, the IDF spokesman said. Sounds of explosions are expected, the statement added.
During the drill, warships will test defenses at strategic sites such as offshore gas rigs, military and civilian ports, and electricity production sites, Makor Rishon reported.
In parallel, the forces will practice the response to terror raids by naval commandos from Gaza and Lebanon, the report said.
The Navy will also train on maneuvers to counter Hezbollah missile attacks. A senior officer told AFP this week that the Lebanese terror group will fire up to 2,500 rockets at Israel daily in a future conflict.
Notably, Israel significantly boosted its navy in recent years, expecting it to play a key role in a future war.