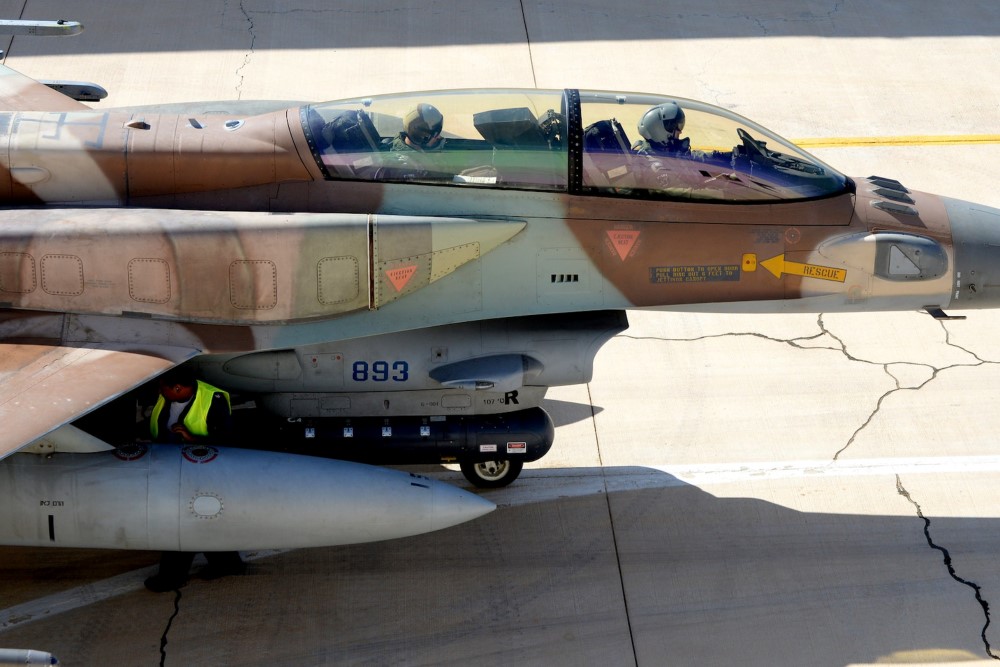 The Israeli Air Force is expanding its Mission Training Center for F-15 and F-16 fighter jets. The Defense Ministry is getting new flight simulators used to train pilots for missions in unfamiliar zones, including Iran strike scenarios, The Jerusalem Post reports.
The Defense Ministry signed a mega-deal worth over $100 million that will double flight training hours, the report says. This will enable the Air Force to significantly intensify its prep for attacks in Iran and elsewhere.
The advanced simulators will allow pilots to practice diverse flight and battle scenarios, including the activation of weapons systems, Calcalist daily says.
Israel will also deploy new UAVs in 2023 for intelligence collection missions in enemy territory, Walla News reported earlier.
The Air Force has been training intensively and has already achieved a high level of readiness to attack in Iran. However, the IDF continues to upgrade its capabilities to prepare for the strike mission and a large regional war.