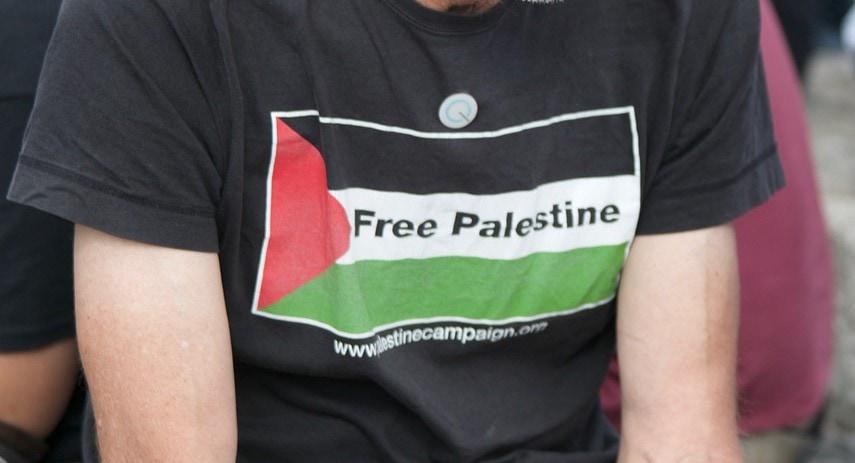 Anti-Israel sentiments are running rampant in one of Canada's largest universities. Pro-Palestinian activists and their supporters have turned York University in Toronto into a battleground against the Jewish State.
Last week, the university's student federation passed a sweeping motion to resist the presence of any Israeli representatives on campus.
The decision, phrased in the style and tone of a radical left-wing manifesto, vows to oppose "representatives of the Israeli state or any other imperialist power (that are) invited (to campus) to gather support for war and occupation in Palestine and elsewhere."
As part of this resistance, the York Federation of Students will organize "mass mobilizations" against Israeli speakers, the motion said.
The decision follows a violent protest against a recent university event featuring IDF reservists. Hundreds of shouting students disrupted the event and chanted slogans in support of Palestinian violence.
At one point, police and security guards at the scene were called upon to break up scuffles between the protesters and Jewish students.
Anti-Israel activists launched a campus-wide protest against the event under the slogan "no killers on campus." The campaign featured extremist propaganda, including posters showing an IDF soldier strangling a child, the JNS news agency reported.
Syrian Refugee Dismayed by Protest
Aboud Dandachi, a Syrian refugee now residing in Canada, described the hateful and violent atmosphere at the venue.
"Several times, the event was interrupted by hateful, angry individuals who had come in with every intention of being as disruptive and disrespectful as possible," he wrote. "I was astonished at the number of police officers and private security guards that were required to keep the angry crowd outside away from those inside the auditorium."
Jews attendees "were made to feel unsafe in their own city because of who they are," Dandachi wrote. "It was the very thing I had prayed I would never be made to feel in Canada."
Meanwhile, the executive director of pro-Israel group Hasbara Canada, Daniel Koren, warned that protesters were endorsing violence by chanting in support of the Palestinian Intifada.
Calling for an Intifada on the York campus is perceived by Jews and Israelis as a call to "murder and stab all of us," The Canadian Jewish News cited Koren as saying.
York University, Canada's third largest, has traditionally attracted a large Jewish student body from Toronto and elsewhere. However, in recent years the atmosphere on campus has become increasingly uncomfortable for Jews and supporters of Israel.