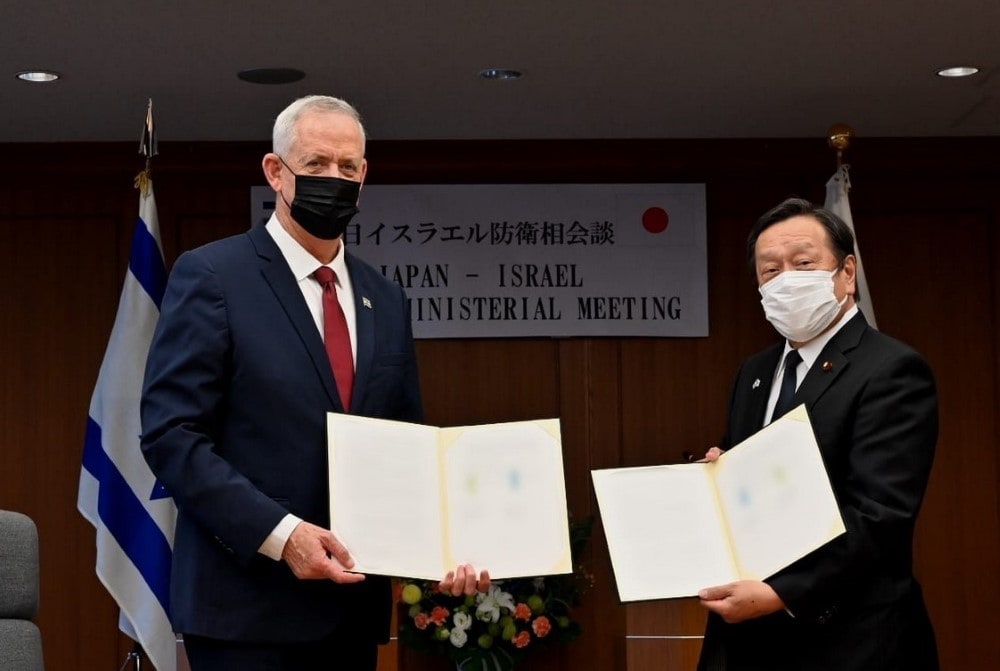 Israel and Japan signed a defense agreement Tuesday to boost their military and strategic cooperation. The two countries will work together to develop advanced technologies and share knowledge and expertise.
The deal was signed by Israeli defense minister Benny Gantz, who traveled to Japan for meetings with senior security officials.
The new agreement updates and upgrades a previous deal signed in 2011, 93FM Radio reported. This will enable Israel and Japan to bolster their collaboration in diverse areas with a focus on technology, the defense minister said.
Tokyo is interested in expanding cooperation in a variety of fields, including training and air defenses, Gantz said.
The defense minister's trip to Japan is extremely important for Israel, a senior security official told Channel 14. His policy meetings focused on the Iran issue, and Japan believes that Tehran must not acquire nuclear weapons, he said.
Israeli military exports to Japan are also expected to increase as defense ties grow. Like other countries, Japan's security doctrine is changing following the events in Ukraine, the Israeli official said.
Notably, Israel and Britain signed a secret military agreement in 2020. The latest deal with Japan further solidifies Israel's global network of military alliances.