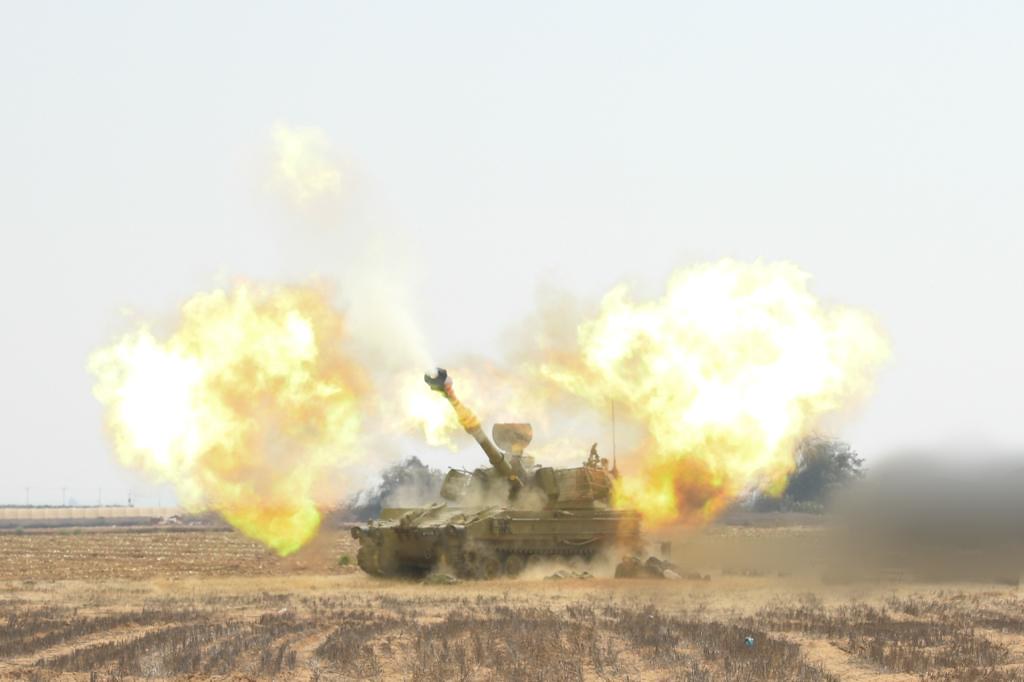 Israel is bolstering the power of its ground forces based on Ukraine war lessons, a senior officer says. The IDF is getting ready for a large regional war that will likely follow a strike on Iran's nuclear project, Walla News reports.
Israeli defense chiefs expect that bombing Iranian nuclear sites will trigger a major clash with Iran and its proxies, led by Hezbollah. This will require IDF ground forces to launch a deep incursion into Lebanon and possibly Syria to stop a massive rocket and missile assault.
Israel plans a rapid invasion of Lebanon immediately after fighting erupts, senior officers confirmed previously.
The IDF is quickly boosting the military gear of combat forces while the Air Force prepares to strike in Iran. The army built "phenomenal capabilities" to combine intelligence and firepower by integrating new weapons and cutting-edge tech into the battlefield, says Major General Tamir Yadai, chief of the Ground Force Command.
The high-ranking officer told Walla that the army is equipping Israel's fighting forces with new weapons systems, armored vehicles, and missiles with classified features. Elite units are also getting large quantities of suicide drones for independent strike operations, he said.  
Yadai added that the IDF will deploy "the best tank in the world," Barak 5, which is fitted with superb protection gear. The army accelerated the production of its most advanced battle tank as it closely observes the Ukraine war.
Israel seeks quick victory
Notably, multiple IDF teams are monitoring the Ukraine battlefield for new insights, Yedi'ot Aharonot daily reported earlier. Israel has already determined that it needs to get more long-range missiles, and that it must use full force in the early days of the next war while logistics are at their prime, the report said.
Military planners also concluded that cyber and information warfare are no substitute for hard military power, Haaretz daily reported. Other Ukraine war lessons for Israel include the need to protect armored vehicles against drones and to prepare for fighting in more complex urban battle zones, the report said.
General Yadai says that the main lesson from Ukraine for Israel is to avoid protracted wars and false assumptions. Moscow's basic assumptions collapsed and its elite forces failed, he noted. Unlike the Russians, he said, Israel must achieve a quick victory in future conflicts.