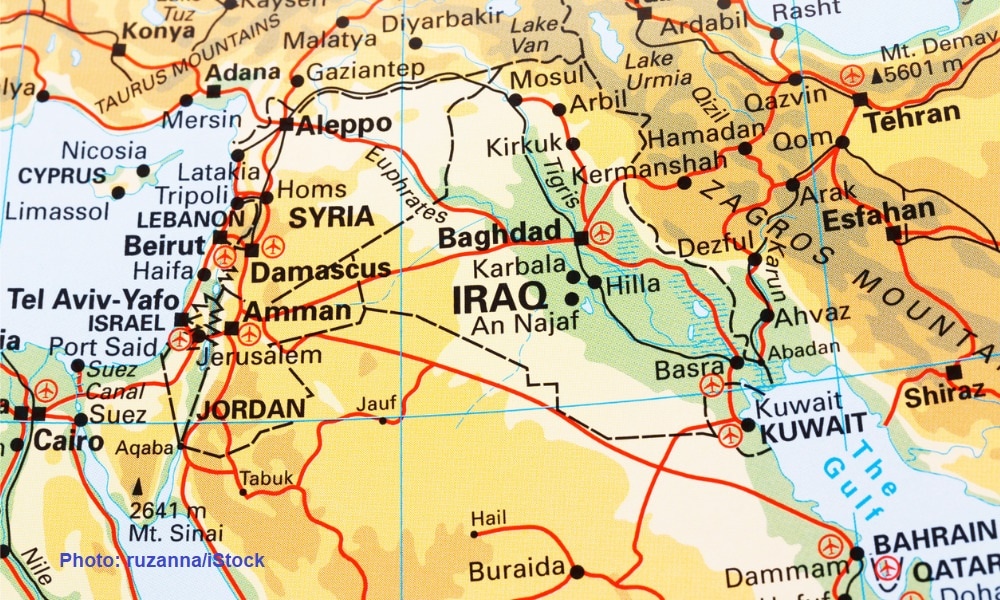 The threat of Iranian terror proxies against Israel is expanding, a new report by experts from the Institute for Policy and Strategy (IPS) says.
The analysis particularly pointed to pro-Iran militias in Iraq and Yemen, warning that they pose a growing challenge for Israel if a regional conflict erupts. Under this war scenario, the IDF will be forced to fight on multiple fronts and stretch its resources to strike in remote locations.
In parallel, another report said that Iran is storing missiles and launchers in an underground base on the Iraq-Syria border. Notably, the long-range Scud missiles deployed at the site threaten targets in Israel.
A nearby air defense base in the Al Bukamal area contains weapons and munitions and is secured by 200 guards, the Meir Amit Intelligence Center said, citing Syrian sources. The newly built facility can be directly resupplied from Iraqi territory, the report added.
Meanwhile, Iran's most powerful proxy, Hezbollah, is advancing its military buildup with no interruption despite the crisis in Lebanon, IPS said. The study singled out the escalating threat of precision-guided missiles as a grave concern.
Israeli leaders will have to make a strategic decision on launching a preemptive strike on Hezbollah to neutralize the threat, the think tank said. Otherwise, Israel will be forced to accept high-precision missiles in Lebanon that are controlled by Tehran, the report warned.