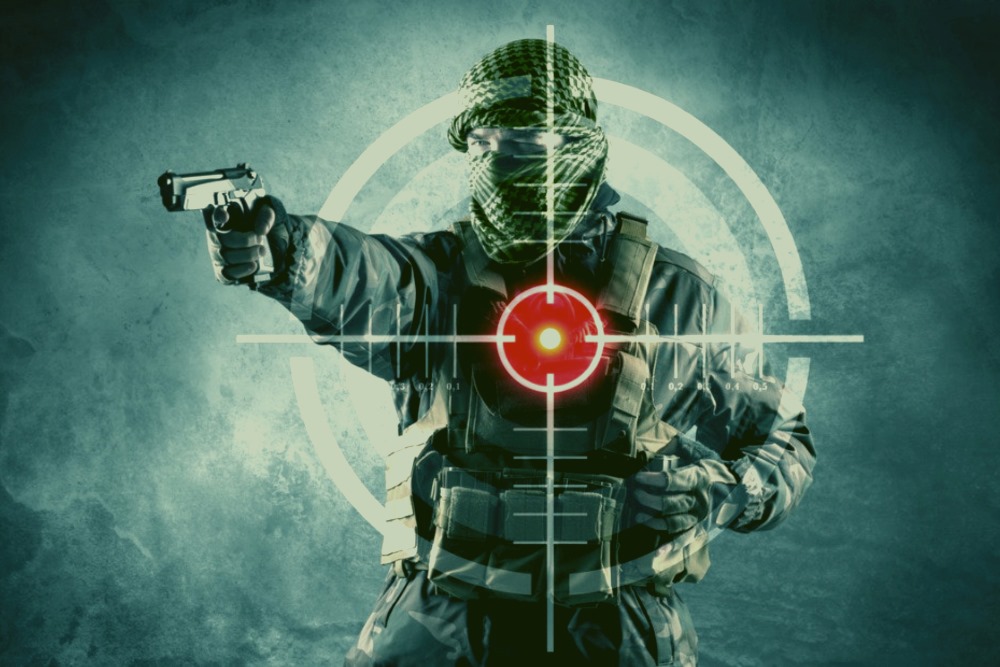 Following the October 7 massacre, Israel has launched the largest manhunt in its history. The security services are now facing a formidable task: Locating and punishing every terrorist involved in the planning and execution of the brutal Hamas assault.
After the 1972 Munich Olympics massacre, Mossad embarked on a similar operation to eliminate terrorists worldwide. But this only entailed tracking dozens of individuals. Today, Israel is hunting for thousands.
Notably, the process of avenging the mass slaughter in southern Israel has already started. Based on initial estimates, about 1,000 terrorists who participated in the October 7 raid have been killed in fighting inside Israel. Many others are being eliminated by IDF forces in Gaza.
According to Maariv daily, Southern Command Chief Yaron Finkelman has a board in his office with hundreds of names of Hamas leaders and commanders. Every night, he marks with a red X the ones Israeli forces killed that day in Gaza.
The number of red X marks keeps growing. The senior officer swore to make sure that every name on the list is erased by the end of the war.
Special Shin Bet branch
To support the mission, the IDF intelligence Directorate embarked on huge project, Maariv reports. The army's intel officers are building a massive database of information based on findings in the field, interrogations of captives, and other intel collected across Gaza.
In parallel, the Shin Bet security agency formed a special branch dedicated to killing Hamas elite forces who took part in the massacre. The new branch is tasked with tracking down and eliminating every single one, Walla News reported.
This special taskforce has been code-named NILI, a Hebrew acronym with deep historical roots. NILI is derived from the Bible and stands for "Netzach Yisrael Lo Yeshaker," which translates to "The Eternal One of Israel will not lie."
In Israel's collective memory, the acronym gained significance as it was adopted by a Jewish espionage network during World War I. NILI provided critical intelligence to the British forces fighting against the Ottoman rulers of the Land of Israel. More than 100 years later, a modern-day NILI working on behalf of the Jewish State will collect intel to hunt down Israel's cruelest enemies.
Over 50,000 videos
The police are also involved in this wide-scale project. Investigators collected over 50,000 videos of the October 7 events. This footage was shot by killers, victims, and survivors. Israel will now use facial recognition technology to identify every single massacre perpetrators, Kan News reported.
However, some of the top Hamas leaders are far away from Gaza, taking shelter in friendly countries across the Middle East. According to unconfirmed information, Mossad is also setting up a similar team to NILI to settle the score abroad.
Meanwhile, it appears that not all of the October 7 perpetrators will be killed. Israeli forces captured some of them alive, including several minors. These terrorists are being held in isolated prison wings under strict security measures as they pose extreme risk. Some of them killed as many as 30 Israels, Kan News said.
These captives will ultimately stand trial, with Israel working to set up a special war crimes tribunal. At this time, it remains unclear if judges will be given the option of ordering the death penalty.