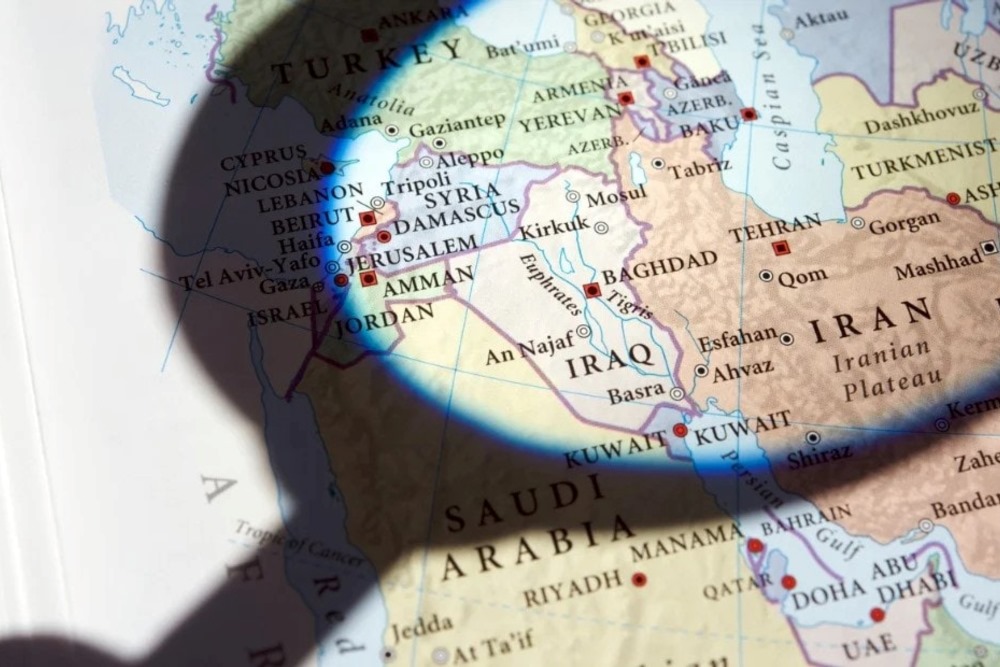 Mossad Director David Barnea warned this week that Iran would pay a very high price if it harms Israelis or Jews in terror attacks overseas. The comments signal an Israeli intent to adopt a more aggressive strategy to counter an increasingly confident and militant Iranian posture.
In parallel, ex-IDF intelligence chief Tamir Hayman also indicated that Israel must change its Iran strategy. Hayman warned that Tehran's security posture is the best in years due to its alliance with Russia and other factors.
The former intel chief said that Iran is already a nuclear threshold state, without paying any significant price. He noted that the Iranians also continue to bolster their conventional military capabilities and regional status.
Mossad Chief Barnea openly declared that the rules of the game are changing as Iran steps up efforts to strike abroad. Speaking at the ICT think tank, he revealed that Mossad and its global partners foiled 27 Iranian plots in the past year.
Barnea also made clear that retaliation for any attacks will be severe. "We are witnessing a significant increase in attempts to harm Jews and Israelis around the world," he said. "The time has come to exact a price from Iran in a different way."
The Mossad chief's message was unusually blunt. He said that Israel would target not only terror operatives, but also commanders and decision-makers inside Iran. This was a highly personal warning to Iranian leaders and senior defense officials: You are playing with fire. [Reminder: Mossad built exceptional abilities to operate in Iranian territory]
The threat to hit Iran's leadership in the heart of Tehran was the most direct warning issued by a top Israeli official in recent memory. It was also an early indication that Israel is ready to take strong steps even at the risk of escalating the conflict.
Defense analyst Ron Ben-Yishai wrote that Barnea's message was also directed at the US and Russia: Israel will not hesitate to take action against Iran's terror campaign and nuclear program, even without international support.
Iran threat level rises
The need for a more active Israeli defense posture comes as Iran escalates the threat level on multiple fronts.
Defense Minister Gallant just revealed that Tehran built an airport near the Lebanon border as a launch pad for attacks. The Alma research center says that the airfield can be used for UAV strikes on Israel, and that Iran set up similar facilities in Lebanon and Syria in recent years.
In parallel, the Iranians are transferring arms to Hezbollah via civilian flights to Syria, as Israel continues to bomb the smuggling routes with a focus on airports and weapons depots. Iran is also boosting efforts to smuggle powerful explosives to Palestinian terror groups via Jordan for use in attacks on Israeli soldiers and civilians.
On the nuclear front, Iran acquired enough enriched uranium for six nuclear bombs, according to a recent report. Tehran remains short weeks away from launching a weapons-grade program if decides to break out toward a bomb.
National Security Adviser Hanegbi stated that while Tehran appears to slow down its progress, behind the scenes it continues to advance its nuclear ambitions under the radar. Meanwhile, the head of the International Atomic Energy Agency cautioned that the world is losing interest in stopping Iran's nuclear drive.
Notably, Mossad chief Barnea also warned that Russia could transfer weapons to Iran that will endanger Israel's existence. This may include advanced missiles as well as components for Tehran's nuclear project.
The bottom line: Given the escalating threat level, Israel must urgently step up its own power projection and deterrence. The Mossad's unusual warning was a first step in that direction.